KUDCHADKER NURSING HOME WEB PAGE
KUDCHADKER NURSING HOME is one of the best private hospitals in Goa,India with a large staff for the patients' needs .A large number of doctors from all over India visit this hospital
The hospital is situated at Navelim , a cool and quiet town situated 1 Km from Margao ,Goa's one of the busiest cities and 32 Km from Panaji ,Capital city of Goa.
The hospital boasts of 100% success rate in all the operations in the past 10 years .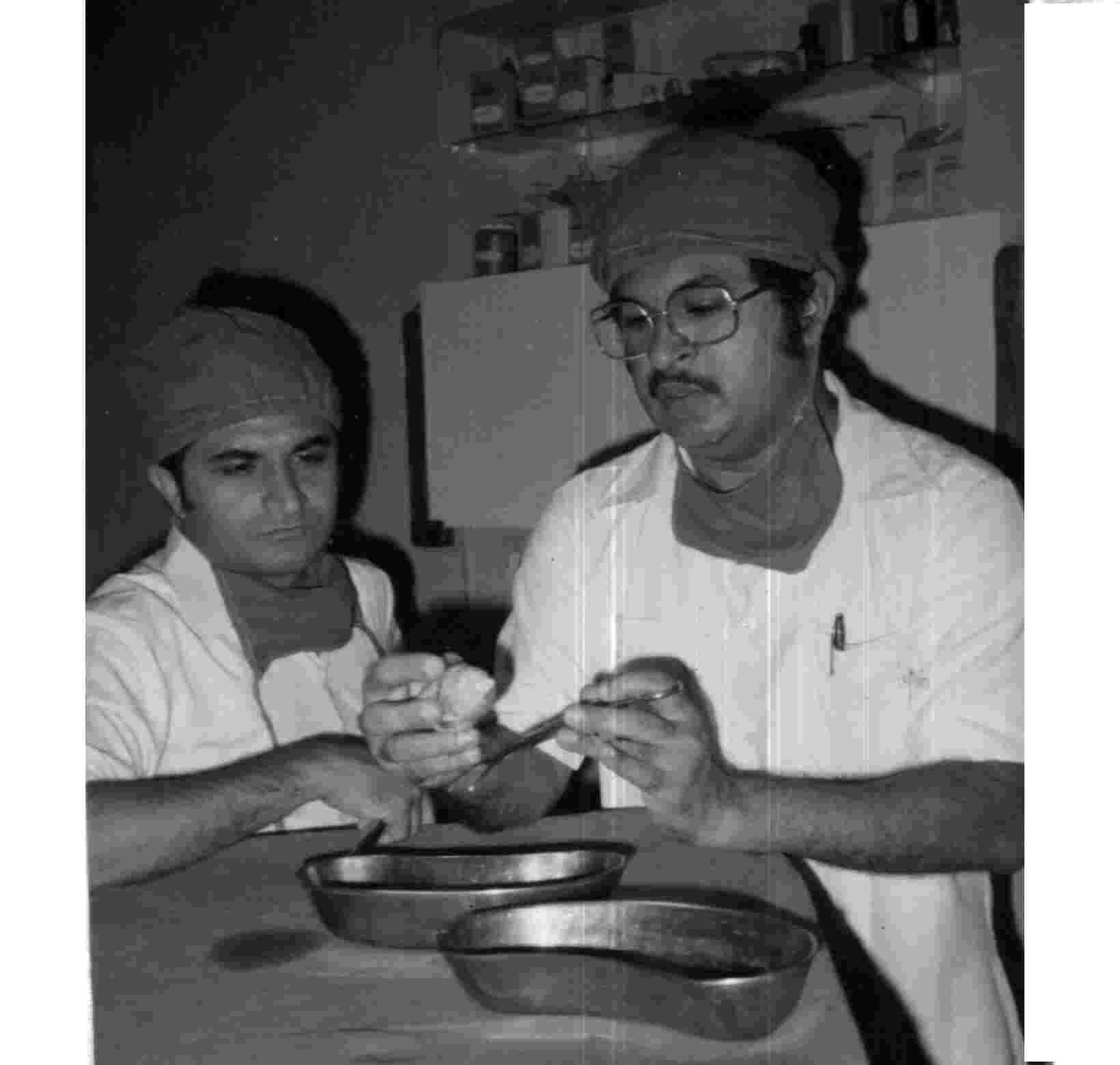 Dr Ajay & Dr Jayesh Kudchadker
All the doctors are available for 24 hrs service in the hospital in this 30 bedded hospital
The following Doctors are available for 24 Hrs in the hospital
1. Dr. Ajay Govind Kudchadker. M.D ,D.G.O(Bom)
2. Dr. Maya Ajay Kudchadker MBBS. MD(Bom)
3. Dr.Jayesh Govind Kudchadker MBBS.MS(Bom)
4. Dr.Amulya Govind Kudchadker MBBS.DCH(Bom)
5. Dr.Nivedit Ajay Kudchadker MBBS.(Goa).
Connect the following sites for further information.
Nivedit Ajay Kudchadker 's Medipage
Rohan Ajay Kudchadker 's Homepage
Ajay G. Kudchadker 's Personal page.
All information is provided as is . Neither Kudchadker Nursing Home nor anybody else may be held responsible for the information provided in this home page.This home page is a property of Kudchadker Nursing Home ,Navelim Margao.,Goa.India.403707.(c) Kudchadker Nursing Home.Nov.1997.